Team Credits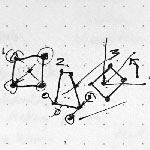 Developer: Gavin Baily
Sound Engine: Thijs Koerselman
Video & Web Production: Matt Jarvis
Graphics Intern: Harley-Jo Avery
Performance and monitoring: Marcus Bointon
Curator: Hannah Redler
Project Director: Gavin Starks
Working space, finance, marketing, & admin support: ODI
---
Co-commissioner: The Open Data Institute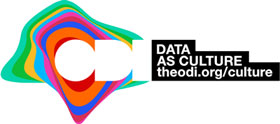 The Open Data Institute is catalysing the evolution of open data culture to create economic, environmental, and social value. It helps unlock supply, generates demand, creates and disseminates knowledge to address local and global issues. We convene world-class experts to collaborate, incubate, nurture and mentor new ideas, and promote innovation. We enable anyone to learn and engage with open data, and empower our teams to help others through professional coaching and mentoring. Founded by Sir Tim Berners-Lee and Sir Nigel Shadbolt, the ODI is an independent, non-profit, non-partisan, limited by guarantee company.
---
Co-commissioner: The Space

The Space is a free website for artists and audiences to create and explore brilliant new art, commissioned by us and shared around the Whole Wide World. We commission new talent and great artists from all art forms, creative industries, technical and digital backgrounds, through regular Open Calls and partnerships. With around 50 new commissions a year, The Space is one of the most exciting places on the internet to find new art, free for audiences and artists to explore, express and enjoy. The Space never closes its doors to anybody. It is a constant growing art collection that changes with every visit. Every Friday lunchtime is the launch of a new collaboration. Set up by the BBC and the Arts Council of England, The Space is a free public space, a not-for-profit public service for artists and audiences around the world.
---
Data Partner: Zooniverse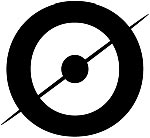 The Zooniverse is the world's largest and most successful citizen science platform. Working with researchers around the world, they create websites to crowdsource scientific problems that cannot be solved by computers alone. Since 2007 the Zooniverse has recruited more than one million volunteers to assist in tasks such as finding animals in the Serengeti, mapping our galaxy, decoding ancient papyri, and discovering exoplanets. Zooniverse is one of the many social machines we decide to be part of everyday: socio-technical systems in which the human and technological elements play the role of participant components and contributors in the achievement of an objective, from capturing knowledge (Wikipedia) to networking (Twitter) or digitizing books and improving maps (reCAPTCHA). With thanks to Robert Simpson and Chris Lintott
---